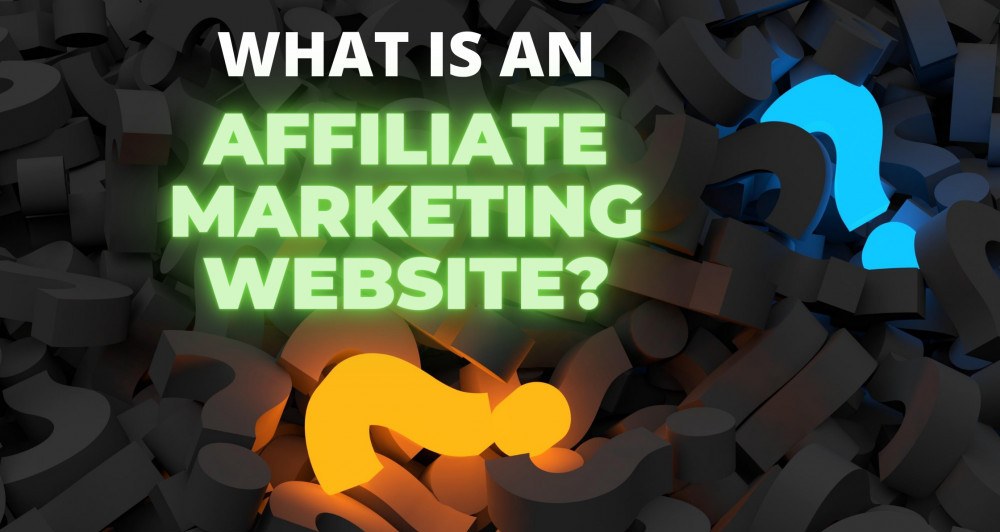 You may hear a lot about affiliate marketing and how people generate money from their affiliate marketing sits, but what is an affiliate marketing website?
To be completely honest, ANY website can be an affiliate marketing site. As long as you have traffic (people visiting your site) and affiliate links (hyperlinks to other sites where your traffic can purchase products and services), essentially you have yourself an affiliate marketing website.
However, a targeted affiliate marketing website is one that produces good quality content, targeted at a specific audience and provides access to products (your own and third parties') via unique links that enable sales to be tracked and commissions to be earned. Simple, eh?
What is Affiliate Marketing?
Affiliate marketing is the process of promoting a third party's product or service and if you refer a successful sale, you get paid a commission.
It's one of the most popular forms of internet marketing and for good reason; it can be a very lucrative business. But Like any business, it requires time and effort and it's a business model that seldom results in life changing revenues early on.
In most instances it may take between 3-6 months to begin earning commissions. This is due to a number of factors; growing traffic, SEO and rankings in the search engines, building a loyal following and email list. However, if you dedicate your time to it and do it properly, you'll be able to scale the business up and that's where you can begin earning life changing commissions.
They key however, is adding VALUE through your CONTENT.
Chucking together a few paragraphs and inserting some affiliate links is not going to serve you – for one, Google and the other search engines are likely to rank you very poorly if this is your approach. And when it comes to affiliate marketing, you want Google to be your friend.
Here's a very detailed explanation on what affiliate marketing is from one of the Premium Members at Wealthy Affiliate.
What do Affiliate Marketing Websites Look Like?
Affiliate marketing websites come in all shapes and sizes… or should I say, fonts and colours?
Regardless, there's no set template or structure or wording or typeface that will identify it immediately. In fact, unless the entire site is targeted at a specific product or service or business, it's likely going to have some element of affiliate marketing.
However, the most common type of affiliate marketing sites would be; blogs, review sites and comparison sites.
Can I Create My Own Affiliate Marketing Website?
Definitely, absolutely, yes.
As you may have read in other posts, affiliate marketing is my go-to choice for an online business.
There is no stock to worry about, deliveries and returns, customer service or complaints monitoring and the like. And you can tailor it to your passions and interests, which makes the whole process that much more enjoyable and rewarding.
There are plenty of resources around to teach you what you need to know to become an affiliate marketer, the trick is finding the one that works for you.
Are you interested in starting your own Affiliate Marketing site? It's not as difficult as you may think. The thought of creating a website and loads of articles may seem daunting, but with the right training and tools, it's completely achievable. Click HERE for FREE affiliate marketing training.
To your success.
Gazza.